Searches related to hotel ma:

Order by:

11 ads for hotel ma in Real Estate - Bangalore ...."Sandya Jyothi"- Elderly Care Services • Property Management....hotel with 27 well appointed rooms • Rainwater Harvesting • Jogging Track •....
Land - Bangalore
February 20
Rs 23.400.000 ....facilities in accommodation. If you do not want to waste your money in expensive hotels....market, shopping, food and much more at nearest places. You can also book the apartment near to your....
Houses - Apartments for Rent - Bangalore
December 13
Rs 3.300 ... is a quite new term in the vocabulary to indicate a temporary stay at few hotel ' is quite familiar in comparison to the service
Houses - Apartments for Rent - Bangalore
December 13
Rs 3.300 The accommodation available is constantly adapting to match....hotels and with larger groups, savings can be exponential. Apart from
Houses - Apartments for Rent - Bangalore
Oct. 04
Rs 3.300 ....to hospitals, government schools and other reputed schools, colleges, banks, super
Houses - Apartments for Sale - Bangalore
August 26
Rs 4.018.995 ... yourself on holiday a luxury guest house in Bangalore well in advance will surely save hotel or apartment. So it's a wise decision
Houses - Apartments for Rent - Bangalore
August 02
Rs 3.300 ....apartment in Whitefield Bangalore rather than going for an unfurnished apartment or a hotel....makes no sense to spend too much of money
Houses - Apartments for Rent - Bangalore
August 02
Rs 3.300 ... comes with premium facilities and amenities that are accessible to you from the comfort of ma t Welcome Refreshments in the room
Other Real Estate - Bangalore
May 30
Rs 2.678 ... Hospitality was formed to provide an easy and quick way to find Serviced apartments/Guest hotel as in serviced apartment you can get
Houses - Apartments for Rent - Bangalore
February 12 ... Hospitality was formed to provide an easy and quick way to find Serviced apartments/Guest hotel as in serviced apartment you can
Houses - Apartments for Rent - Bangalore
Oct. 29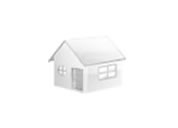 Office - Commercial Space - Bangalore
Oct. 01